Give The Gift of CAMRA Membership
Saturday 21 November 2020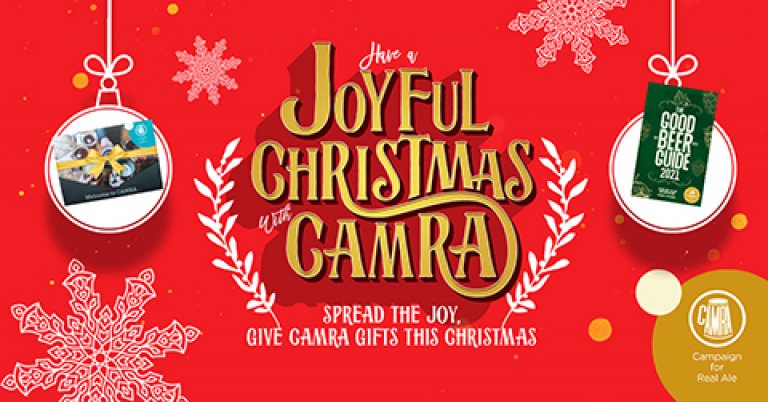 Give the gift of CAMRA membership, a whole year's worth of enjoyment, for the beer lover in your life. And while they're enjoying good beer, your gift will be helping us to protect the great British pub and everything that goes with it.
Membership includes:
- A welcome pack to help you make the most of your membership
- Award-winning BEER magazine and What's Brewing news
- Discounts on CAMRA books including our best-selling Good Beer Guide
- Learning resources to help you discover more about beer and brewing
- Exclusive member discounts from retailers and other outlets
- Opportunity to campaign to save pubs under threat from closure
- Free or reduced entry to over 180 beer festivals (back in 2021)
- £30 of CAMRA real ale, cider and perry vouchers (accepted at all participating pubs including JD Wetherspoons, Proper Pubs, Classic Inns, Amber Taverns, S.A.Brains and more)
- The Real Ale Discount Scheme where you receive discounts on pints at over 3,500 participating pubs.
Purchase at https://camra.org.uk/join/gift-membership/.