A Digital Strategy for CAMRA
Friday 11 December 2020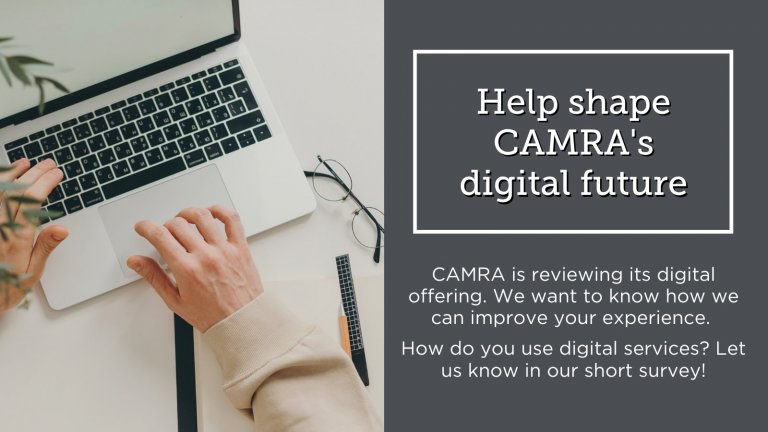 How can CAMRA help you find the perfect pint or pub online? How do you use digital services? We'd like to know!
Please fill in our short survey at https://www.surveymonkey.com/r/MYV3BWM.
All responses are welcome, don't forget to share the survey with family and friends. CAMRA membership is not compulsory to complete.