REDHILL BEER FESTIVAL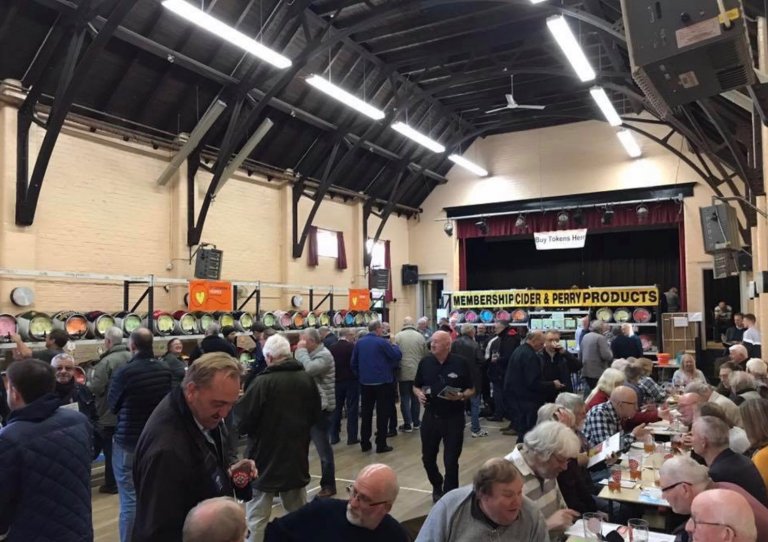 Our showcase event and highlight of the branch's calendar, the festival is located in Merstham Village Hall and runs for 3 days in late October/early November every year.
The hall is between Merstham railway station and the bus stop at The Feathers on the A23 (405 bus between Croydon and Redhill) and is less than 150 metres from each.
The next event is:
TBA October/November 2022
We aim to have around 65 real ales and 10 ciders on offer along with hot food. Unfortunately there is no room for children so there is no admission to under 18s. No dogs except assistance dogs.
Check out our Awards page for previous Beer of the Festival winners.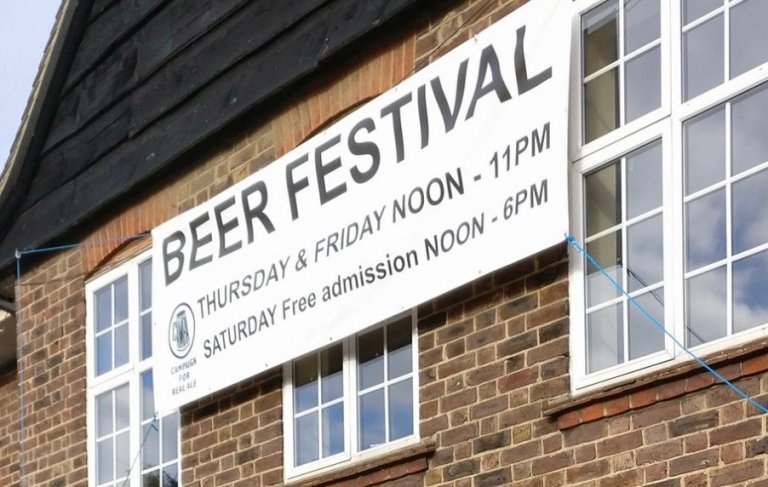 Opening Hours
Thursday and Friday 12pm to 11pm
Saturday 12pm to 6pm or whilst stocks last
---
Admission Prices
Thu and Fri 12pm to 4pm - TBA
Thu 4pm to 11pm - TBA
Fri 4pm to 11pm - TBA
Sat 12pm to 6pm or whilst stocks last - TBA
---
Downloads
Social Media
Like Redhill Beer Festival on Facebook
Follow redhillbeerfest on twitter
Thursday 18 November 2021, 17:16

: Did you know your local @CAMRA_Official branch had its own regularly updated Twitter account? Follow @emscamra for all the latest real ale and pub news from our branch area!

Thursday 2 September 2021, 13:27

:

(2/2) Among the factors against going ahead were ensuring Covid security in the Hall with no possibility of outside drinking, uncertainty regarding deliveries and the possibility of new restrictions. We believe a successful event could be held again and will plan for 2022.

Thursday 2 September 2021, 13:18

:

Really sorry to announce the cancellation of this year's festival. We've been considering for some time whether a viable and safe festival could be held. We have regretfully concluded that it is not possible in 2021. (1/2)

Sunday 11 April 2021, 08:59

: RT @emscamra: The #COVID19 update page on our website has lots of updates on pub reopenings ems.camra.org.uk/viewnode.php?i…

Friday 19 March 2021, 12:33

: Your local @CAMRA_Official branch now have their own Twitter account. Follow @emscamra and we'll try to keep you up to date on all the latest local pub news. pic.twitter.com/atCHKY15yi