Cider Month May 2021
Saturday 1 May 2021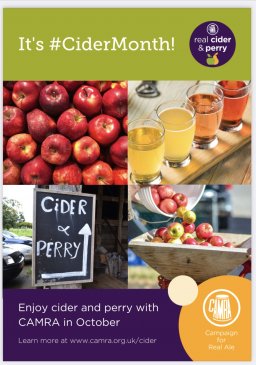 CAMRA celebrates Cider and Perry Months in May and October. Unlike real ale production, which can happen at any time of the year, real cider and perry can only be made when the fruit is ripe and is tied to a natural cycle of the apple and pear trees found in orchards around the country.
May was chosen because it is when the orchards bloom and begin producing fruit which will then be harvested. It is also when cider and perry production in the previous year reaches maturity and can start being enjoyed.
October is also a very active time for cider makers when production is in full flow and most cider producers are harvesting the fruit.