Special Award for Pilgrim Brewery
Wednesday 19 January 2022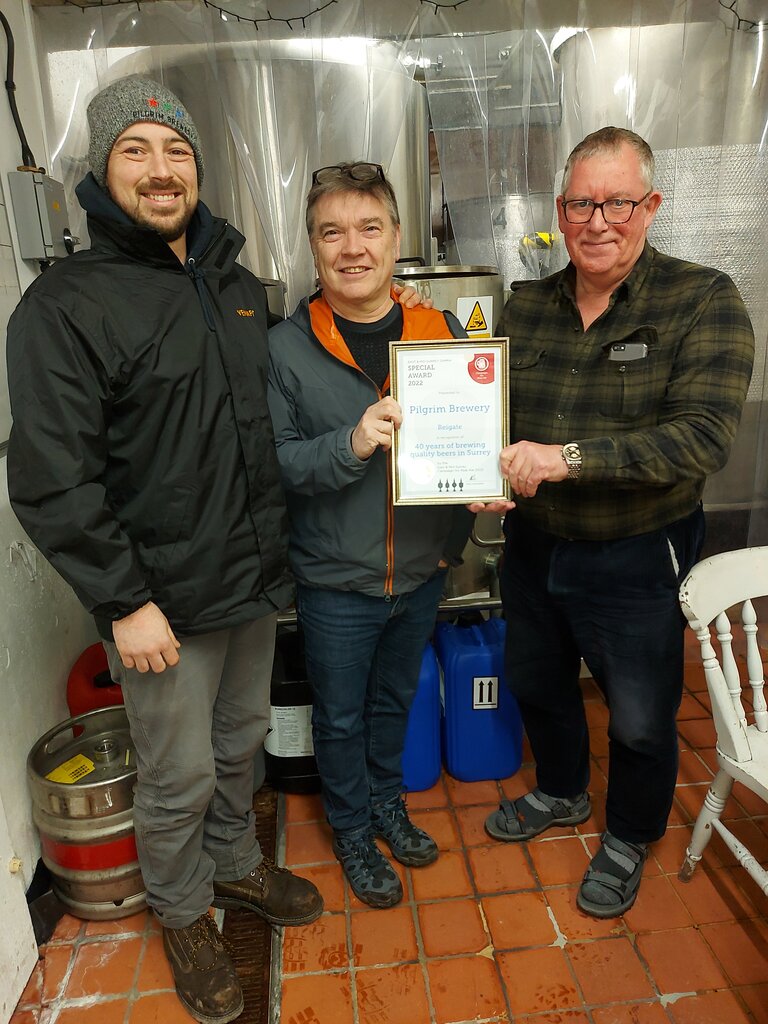 On 19 January 2022 the Branch gathered at the Pilgrim Brewery, Reigate, to make a presentation to mark its 40th anniversary. The award was presented by Branch Chair Rob Wells (right) to Rory Fry-Stone (centre), current co-owner, and John Fridd, Head Brewer.
Accepting the certificate, Rory paid tribute to the founder, Dave Roberts, who retired in 2017.
The citation reads 40 years of brewing quality beers in Surrey.